Moolgiri Rice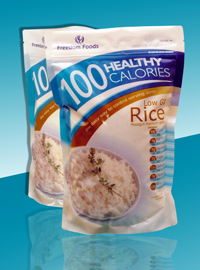 The Moolgiri rice has penetrated the market in United States, Britain, Australia and Singapore. Meanwhile, Chelliah Selaya, Peninsular Food Product, Chairman and Executive Director said the Moolgiri rice is a type of starch free rice that had been tested in Canada. Both of them were met at a media conference after the signing of memorandum of understanding to market the Moolgiri rice, in Kuala Lumpur.
Glycemic Index (GI) is the ability of a particular food to raise the blood glucose levels. It is more to do with the quality of carbohydrate than its quantity.
Rice with low GI is said to help people lose and control weight and increase the body's sensitivity to insulin. High GI carbohydrates are rapidly digested and absorbed, causing blood glucose levels to rise to high levels rapidly, and drop off quickly, he said.
A recent study in Toronto, Canada, concluded that Moolgiri Rice has a GI value of 54.1. Glycemic Index values less than or equal to 55 are considered low GI.
The product is being exported to Australia, New Zealand, Dubai and US.
The company has a network of contract farmers having more than 10,000 acre in Tamil Nadu, Kerala and Andhra Pradesh. They have installed the latest machinery supplied by Bhuler, a Swiss multinational company, to clean, process, polish and pack the grain.